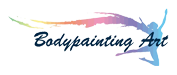 Organize a festival or BodyPainting event: questions to ask, our advice
You want to organize a festival or event around bodypainting or who will include this art during its course?

Here's a summary of the basic questions you need to ask yourself before you start. Also find some tips and ideas to follow to carry out your project.
The date of your festival / event
First and foremost your festival / event will take place on a specific day or over a few days. It is important to choose the date or, failing that, to understand what implications it may have.

Indeed, you must think of different points:

Are there other festivals / events, which could capture a part of your audience, organized at the same time? This includes festivals / events in the world of bodypainting but also FX makeup, beauty makeup, Cosplay convention, local festivals ... you have to think wide in this kind of case.

Is this a special period on the calendar? In the sense that the public may have something else to do as the beginning of the big school holidays, chased cross vacation, bridge or holiday, religious holiday ....

Is the date chosen adapted to my location? It's very simple, but choosing a date in November for an outdoor festival / event will not be a good idea for models that will generally be poorly covered by clothing.
The body painting budget
We will not talk here about the overall budget required for your festival / event but more particularly the one that the Bodypainting (and the artists) requires in itself, this does not include the communication around your project.

Have you thought of artists' expenses such as travel expenses (in their entirety, trip, lodging, food ...), paintings, and various materials. Indeed, few artists agree to participate in festivals / events if at least their material costs are not supported (in part or in full).

For those who think to provide the material to the artists, it is necessary to at least prevent them because most of the time they prefer to use their personal material: painting, brush, airbrush .... Moreover, in this case it is necessary to know if you are able to choose a material adapted to the use in term of quality?
Artists and their Bodypainting
Several important questions are to be asked. The detail depends of course on your festival / event (thematic, nature, unfolding, ...) but the following questions are a good base:
How much do you want from bodypainting? Benefit in "live" or presented?
Have you taken into account the times of achievements / works?
Do you know how many artists do you need?
Do you know where to reach the artists you need?
Is your theme their specialty?
In the case of competitions, have you prepared adapted prices?
Have you thought about models / photographers
The communication around your festival / event is an important part of its success, you have to think about a lot of things but here are some basic ways to explore before starting:
Communication about your festival / event
La communication autour de votre festival / évènement est un pan important de sa réussite, il faut penser à beaucoup de choses mais voici quelques pistes de base à explorer avant de s'y lancer :
Do you have a global communication plan? Do you know what exactly it is?
Which communication channels do you have? (Posters, Flyers, Local or national press, TV, web, ...)
For web communication, have yourself the right media, if you do not know how to contact them:

specialized websites, but also:
Specialized Facebook page and account
Specialized Twitter account

Are the participating artists going to relay your festival / event?

If yes Before, during or after this one? What is their influence network?
A classic mistake, however simple to avoid is the use of a visual unsuitable for your theme or simply without having the exploitation rights.
Officialization of your festival / event
To guarantee a smooth running of your festival / event there are certain administrative points to take into account:
Have you involved local (or larger) local authorities in your project?
According to the places, do you have the necessary authorizations?
Have you made full contracts (especially for exploitation rights) for participating bodypainters?
Do you have insurance, law applications and dumps for the public?
Drift and nudity of bodypainting
Bodypainting is an art that knows its drifts related to nudity and these can not be ignored during the preparation of your project.

Have you thought about and watched the image of the bodypainting that your festival / event returns and its communication? Will it be perceived as shocking to the public and / or your partners?

Have you planned the use of underwear, silicone caches, or simply planned to ensure that the artistic compositions allow to erase the body for the benefit of the work?

One of the most basic examples is the creation of a poster / flyer for your festival / event that puts too much emphasis on the "naked" side of this art and that can cool some partners or a more family type of audience.

---
Back to top | Desktop Website | French Version

Home

Association and contact

Bellypainting

Gallery / artists

Facebook (in French)

Equipment and basic advice

Festivals, events : tips

Paints, brushes, sponges and cleaning agents

Zoom :
Allergy risks
Crayola color pencil
Phosphorescent / fluorescent Bodypainting
Cleaning and maintenance of the equipment
Drifting: nudity and sexy bodypainting
Electrically conductive paint

Zen Moment