Association's body painting projects : 2016 calendar with AFM Téléthon
Discover projects of the association bodypainting Art in the world of bodypainting. Currently the latest project is a bodypainting calendar for the year 2016, realized in partnership with the AFM-Telethon. Other projects are currently under preparation.

For 2016, the association Bodypainting Art has offered you to discover the art of bodypainting through an A3 calendar for the year 2016. The Bodypainting 2016 calendar groups together French bodypainter artists. Bodypaints are unique and original, they were created for the calendar.

This calendar also had a charitable dimension because the association is in partnership with the AFM Telethon, with an official Certificate and the profits from the sale of this calendar have been entirely transferred to the AFM Telethon (as provided in our statutes) to help research against rare and genetic diseases.

In agreement with the AFM Telethon and our wishes the calendar does not include any nudity.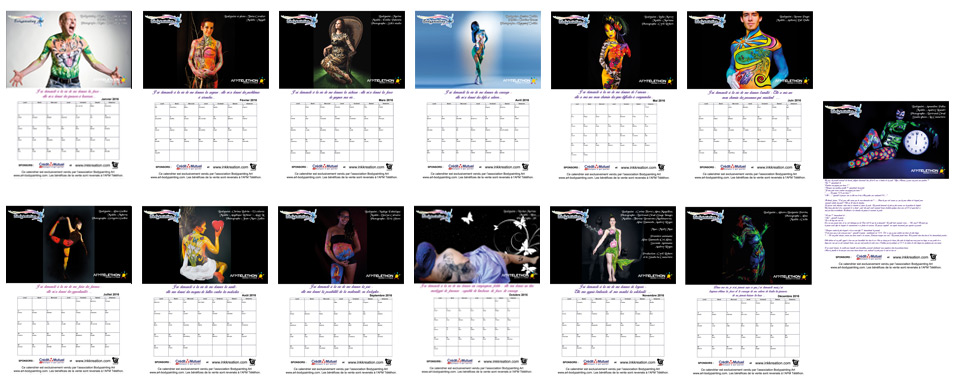 Discover the participants of the 2016 calendar project